Your targets are dustdevils in Westfall. They drop an item called Magic Dust which sleeps a target for up to 30 seconds... PVP INCLUDED. The item has no level restrictions but magic resistance and tremor totems will affect how long it lasts on a target. This item is an incredibly difficult thing to farm though, and once you have the dusts you are probably going to want to use them rather than sell them.

This is arguably the rarest usable item in the game and most players have never even seen it.

On my server they can go for as much as 20-30 gold a piece. Happy farming!

Thanks Bitwise for the suggestion!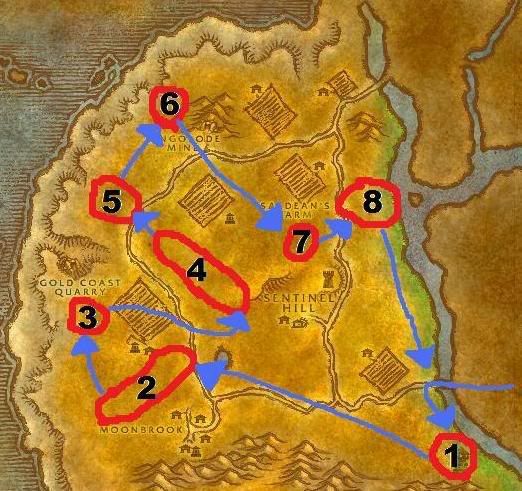 (Map Courtesy of WowHead.com)